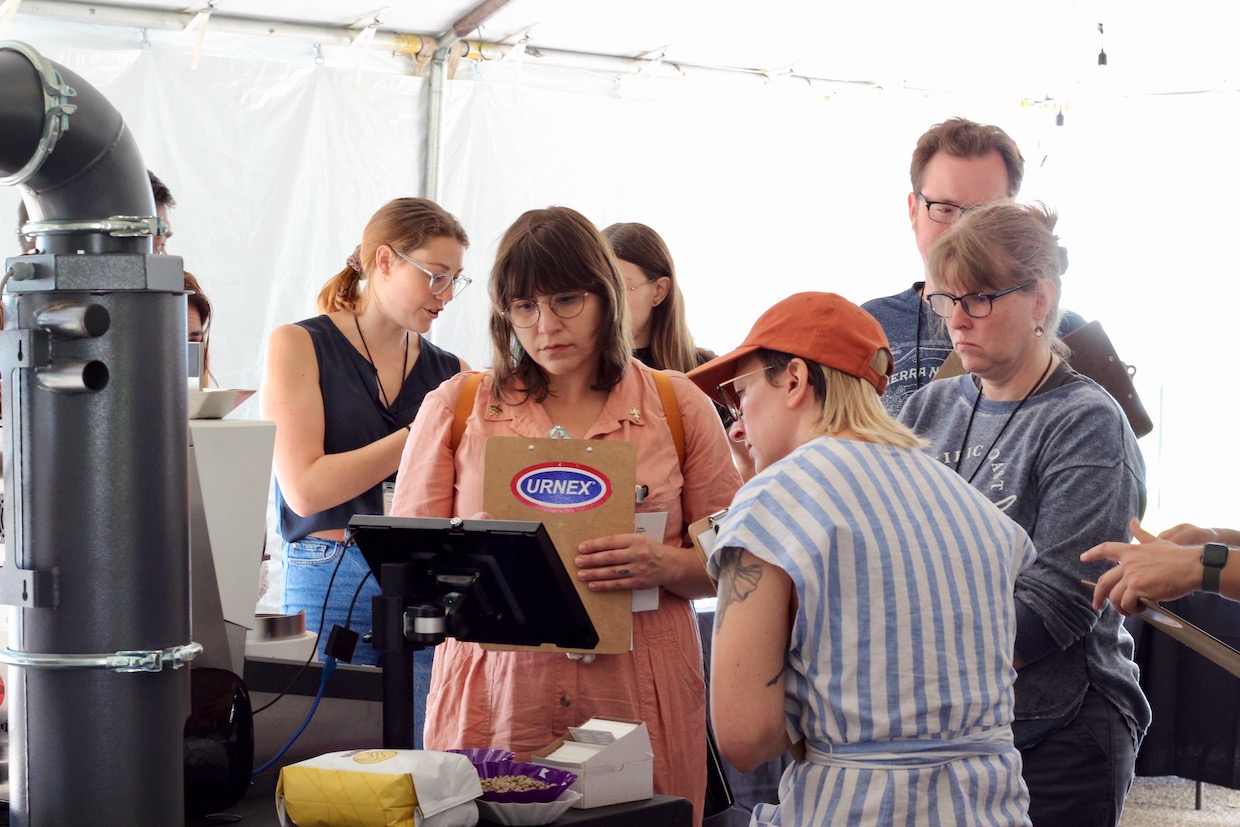 The 2022 Coffee Roasters Guild Retreat brought scores of roasters to the shores of Delavan Lake in southern Wisconsin this past weekend.
This was the 20th year for the Retreat, where team challenges, social events and workshops focused on coffee roasting craft are interspersed with roaster-focused education sessions on subjects such as managing price volatility, sustainable operations and much, much more.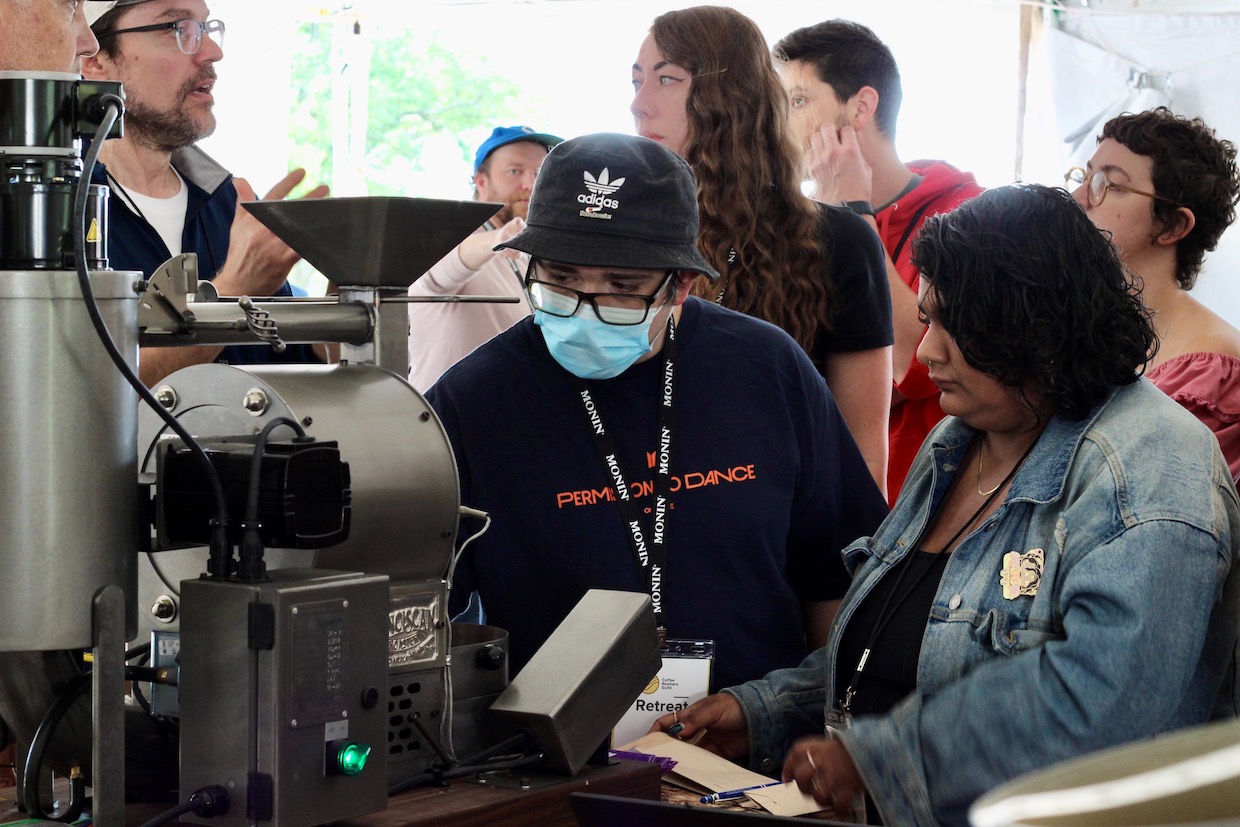 A good share of the action took place inside the Roasting Tent, a marvel of coffee engineering that brought to life small-volume electric and gas-powered machines from nine different companies and provided a home for roasting education and experimentation.
A team known as The 6th Sense won this year's team roasting challenge, "Shapeshifter," which involved roasting a single green coffee for both espresso and filter preparation.
In another longstanding Retreat challenge, the Marshmallow Maillard Roasting Competition brought together 16 competitors in a bracket-style tournament emceed by celebrated coffee roasters Ian Picco and Sara Gibson.
Earning top honors by demonstrating uniformity in marshmallow color, occasional charring for welcome texture, performance flair and ideal gooiness was Mitchell Popadziuk of Peoria, Illinois-based CxT Roasting Company.
Here are some more scenes from the 2022 Retreat!
Related Reading