South Korean coffee and kitchen ware company Hugh has rolled out a stronger and more advanced version of its portable Leverpresso espresso maker called the Leverpresso Pro.
With fewer plastic parts than previous versions, the manual espresso machine features a stainless steel body with a top-mounted gauge for monitoring the extraction pressure, which is controlled by the user in real time. Also standard is a stainless-steel, 51-millimeter portafilter basket created for the device by Italian portafilter basket maker IMS.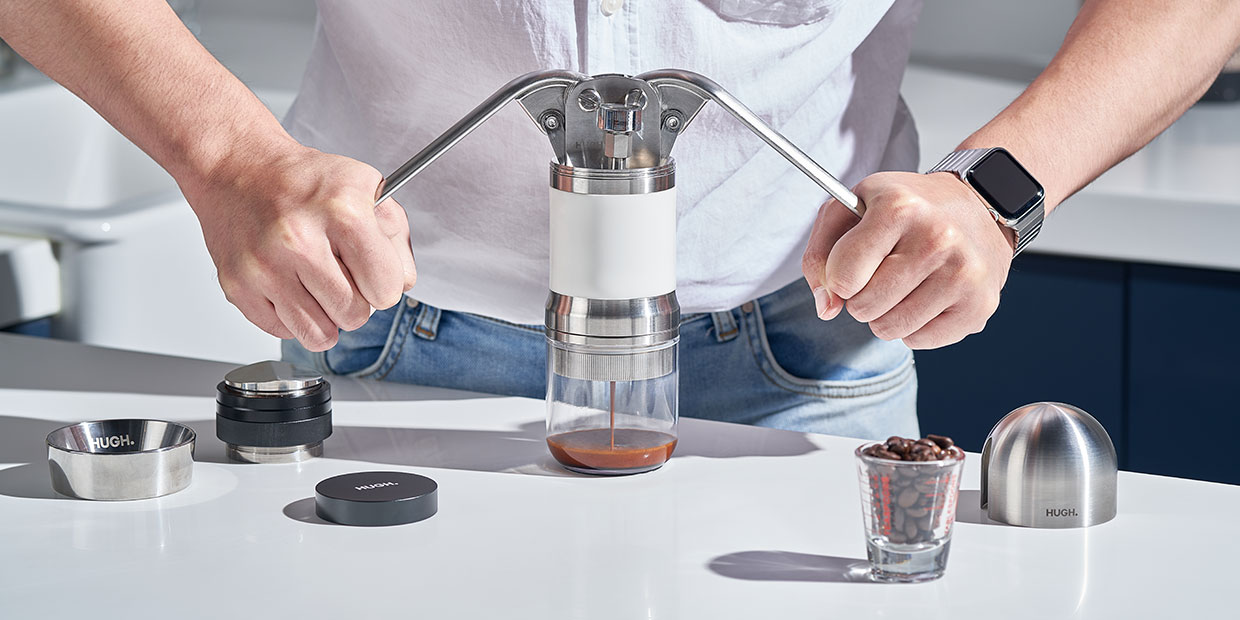 In the same vein as the more stationary Cafelat Robot espresso maker, the Leverpresso presents a modern take on vintage manual espresso technology. Both of these dual-side-arm lever machines are inspired by the 1950s-era design of the Faema Faemina Baby machine that was manufactured by Faema for home users in the 1950s.
"The Leverpresso Pro has been inspired partially by the Faema Faemina Baby machine, but the internal mechanism is slightly different," Hugh Inc. Founder and CEO Hyunsoo Kim told Daily Coffee News. "The idea for the Leverpresso was mostly inspired by the whole category of classical lever machines, including the La Pavoni."
---
Related Reading
---
The lever arms of the Pro version are thicker than previous versions, allowing for more leverage during extraction. The machine's stainless steel body is wrapped in an insulating silicone sleeve; its receptacle is clear as opposed to opaque; and it ships with an EVA hardshell carrying case.
Kim said that the 51-millimeter group size remains an intentional detail to keep the Leverpresso more compact and lightweight for travelers.
Said Kim, "We are not planning on a 58-millimeter version, as we want to keep the Leverpresso line as portable as possible."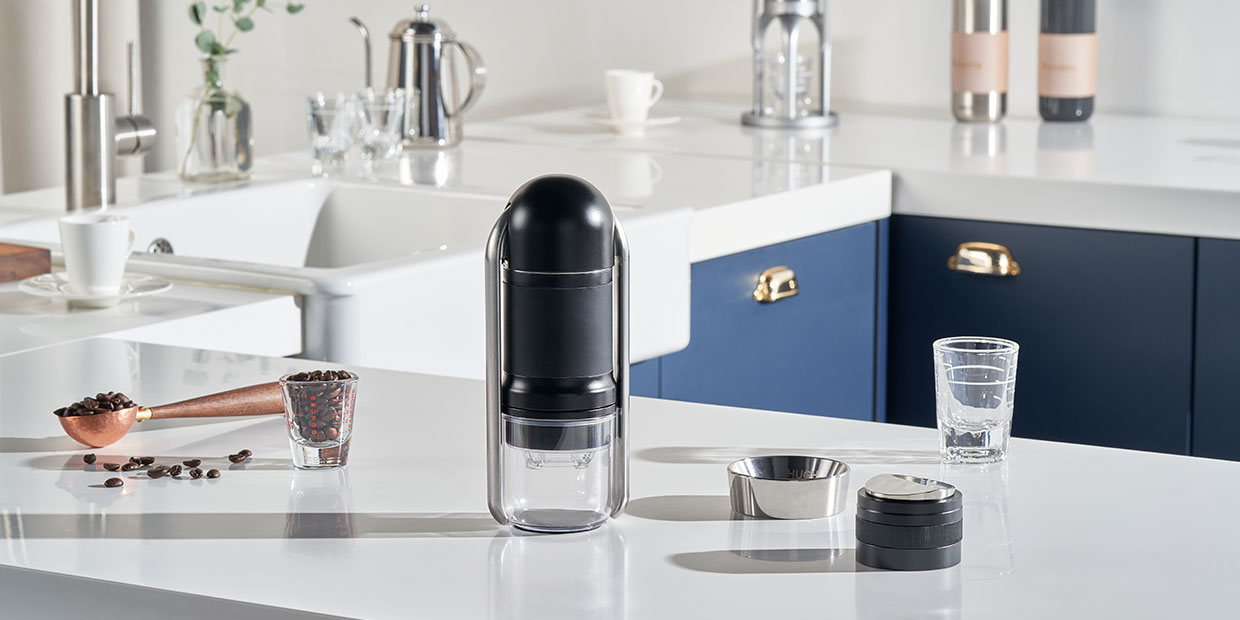 Founded by Kim in Seoul in May 2016, Hugh in late 2017 launched a Kickstarter campaign for the original Leverpresso machine. A second version came out in 2020, and in October 2021, Hugh raised $65,760 from 238 backers via another Kickstarter campaign to fund initial production of the current Leverpresso Pro.
Accessories sold separately on the Hugh website include a stand for countertop brewing into separate cups, as well as dosing, distribution and tamping tools compatible with the 51-millimeter Leverpresso system. The lighter-weight Leverpresso V3 will also remain in production and for sale alongside the Pro.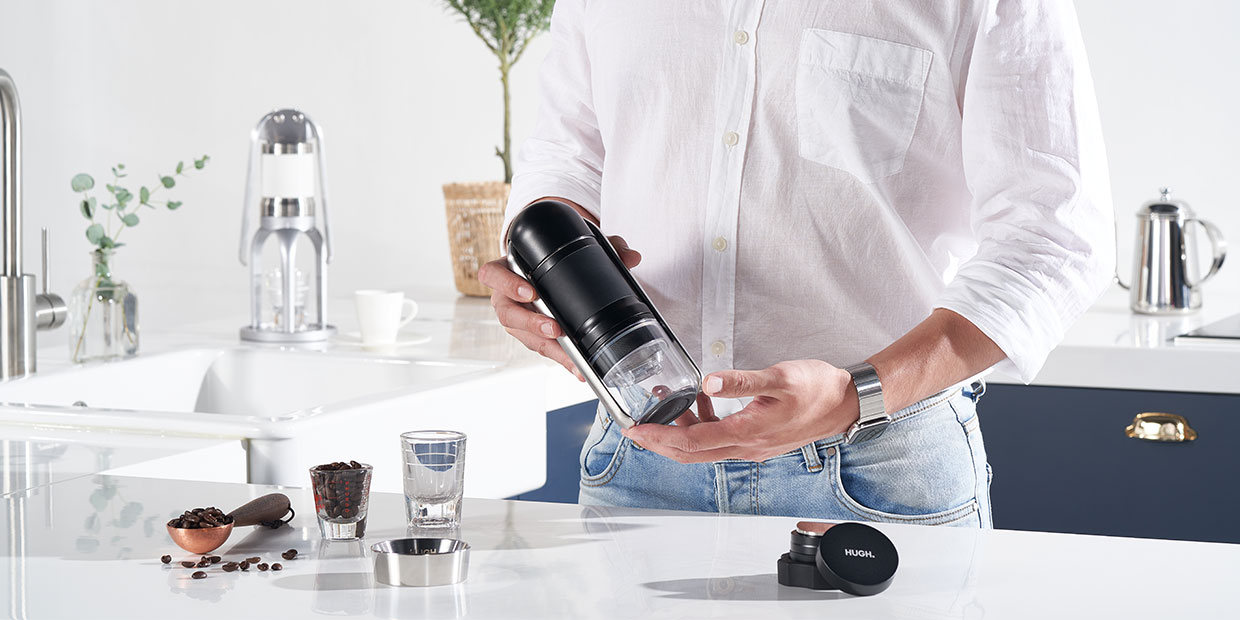 The company has started accepting retail pre-orders for the next batch of Leverpresso Pro machines for $335 USD.
---
Does your coffee business have news to share? Let DCN's editors know here. 
Howard Bryman
Howard Bryman is the associate editor of Daily Coffee News by Roast Magazine. He is based in Portland, Oregon.